| | | |
| --- | --- | --- |
| | | |
Manx Web Solutions is dedicated to assisting small- and medium-sized companies compete in today's aggressive, Internet marketplace.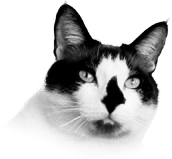 Manx News/Blogs
About Us

Established in 1998, Manx Web Solutions was founded on the belief that small- and medium-sized businesses with limited budgets deserve high quality Web sites and Web & marketing services.

With a team that combines marketing, development, design and implementation experience beginning from before the World Wide Web existed, Manx has the unique skills and knowledge necessary to provide top quality, pragmatic and measurable results.

"Our relationship with our clients is key to what we do," says CEO and Founder, Brooks White, "enabling us to get to the heart of what works best for each of them. We do everything in our power to bring them those features that will set them apart at a price they can afford."

Services

NEW!

Wordpress?! Yes, we now provide support for Wordpress sites including custom content management, Widget development and security oversight.

NEW!

We have expanded our content development services to include Presentation Strategies.
In the board room or on the Web we can help you create powerful presentations that will get you heard.
Lights! Camera! Action! High Quality, Mobile, Video Recording for Web.
From script to posted video - enter the world of video marketing. Best of all, we come to you.
For Restaurants - Manx is now an authorized distributor of a full-featured, affordable, on-line reservations and table management system.
Ask us for details.
Web / Internet Marketing Strategies
We can help you develop, implement and manage integrated strategies including printed collateral, content marketing including e-newsletters, social media strategies, and more.

"Building your Web site around a specific platform or template is like the proverbial square peg in a round hole. Manx designs and builds custom Web sites based on your data and messaging - guaranteeing the best possible presentation of your service or product."

Nicole Phelon (VP of Content Development)

Web Content Development
Web Pages, blogs, e-Newsletters, presentations, ghostwriting, copywriting, editing, and more (including design, strategy, content creation, and implementation.)
Web Site Design and Maintenance
Our custom web sites combine a modern look and feel with the full functionality that your customers demand. Completely customized to your industry and your needs.
User Interface Design
Usability Review and Strategies
Database Integration
Custom Dynamic Data Management
Social Networking Strategies and Development
Custom Web Applications
Custom Video Integration (ultra-fast performance, no ads, no off-site links, full-featured)
Video and Audio Post-production and Editing

Contact Us

Consultations and inquiries are always free, and welcomed.

Call us at (530) 918-9585.

- or -
copyright ©2023, Manx Web Solutions. All Rights Reserved.